TAKABO SOFT
To move a part of the image
To move a part of the picture, tap the [Rectangle Selection] tool from the Tools Area.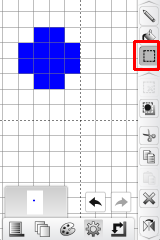 Then drag the editing area, select the portion you want to move.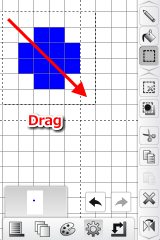 The range moves when dragging it within the range of the selection.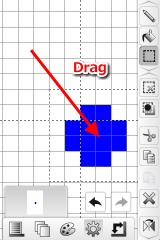 The selection can be released by tapping outside the selection range.
The colors that appear after you move the selected background color is used.
(You can change the background color in the [Color Palette] screen.)
---