TAKABO SOFT
To penetrate and to synthesize the background color part within the range of the selection
For example, the synthesis of the circular to rectangular.
Select the part circular, rectangle and move the parts, they can be synthesized by the margin.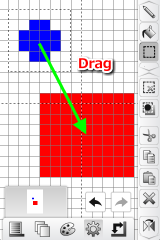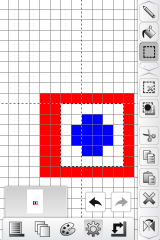 In that case, before you release the range, please tap the [Transparent] button.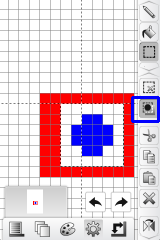 When you release the tap outside the range in this state, the synthesis of the transparent background color in the selection.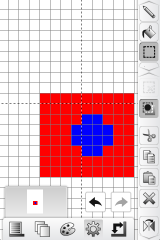 ---