The function to synthesize two or more images to "EDGE touch" and to display is provided, and the thing of one an image is called "Layer".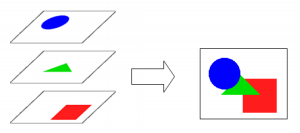 You can save with multiple layers in a state.
Is not a useful way to show the images? You may have questions.
One advantage of using a layer of "do not want to leave the partially removed".
For example, a character with a background in writing and direct it to the images.
In this case, the characters move to the right, it is cleared and the original location, you must also drawn into it.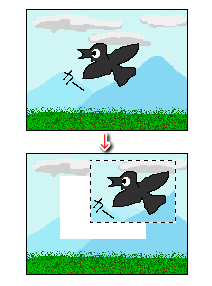 To resolve this problem, the background to the background layer, a layer of character to character, just a draw. Then, move your character to the right, in the background is not affected.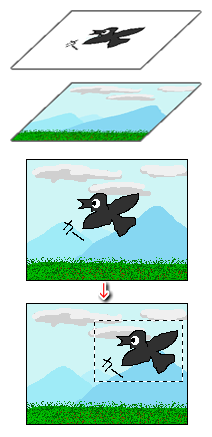 To treat the layer, tap the [Layer] button.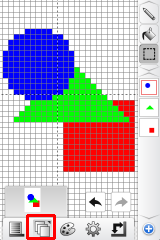 When you tap the [Layer] button again in this state, the [Layer] screen is displayed.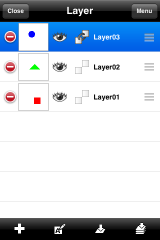 The editor will select a single layer of normal, the layers can be edited are "current layer" is called.
However, when synthesis of the image, the background color of the transparent layer.
Background color can be changed at the [Color Palette] screen.