TAKABO SOFT
To export the made image to the photo library
To export the made image to the photo library, select the [Menu]-[Export to Photo Library].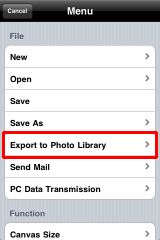 [Export to Photo Library] screen appears.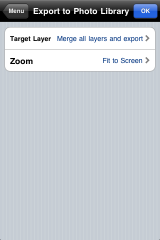 [Target Layer] option, if you have multiple layers, you can choose how to export.
You can choose whether to export an image zoom to screen size (320x480).
When you export it without the zoom, when viewed in the photo library, there are the images blurry.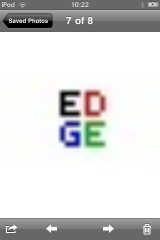 If you choose [Fit to Screen], you will see clearly.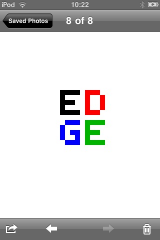 ---